In our vineyards
We manage our vineyards in the spirit of our wines, with a deep respect for nature. Between tradition and modernity, we take particular care with the quality of the grapes.
Parcelle le grand champ
Où on retrouve les 3 cépages: Chardonnay, Pinot Noir et Pinot Meunier
Le grand champ
Credit photo Préambule Dégustation et Vente de Champagne
Le Grand Champ Parcel
Where we find the 3 grape varieties: Chardonnay, Pinot Noir and Pinot Meunier
In our wines
The vinification, based on ancestral methods, also leaves room for new technologies and Eric's creativity. Everything is done with one objective in mind : to flatter your palate.
Eric pays particular attention to the elaboration of his red wines which are used in the composition of our rosé champagnes. He makes the most of the experience he acquired in Bourgogne.
In our practices
Our farm has been certified High Environmental Value since June 2021.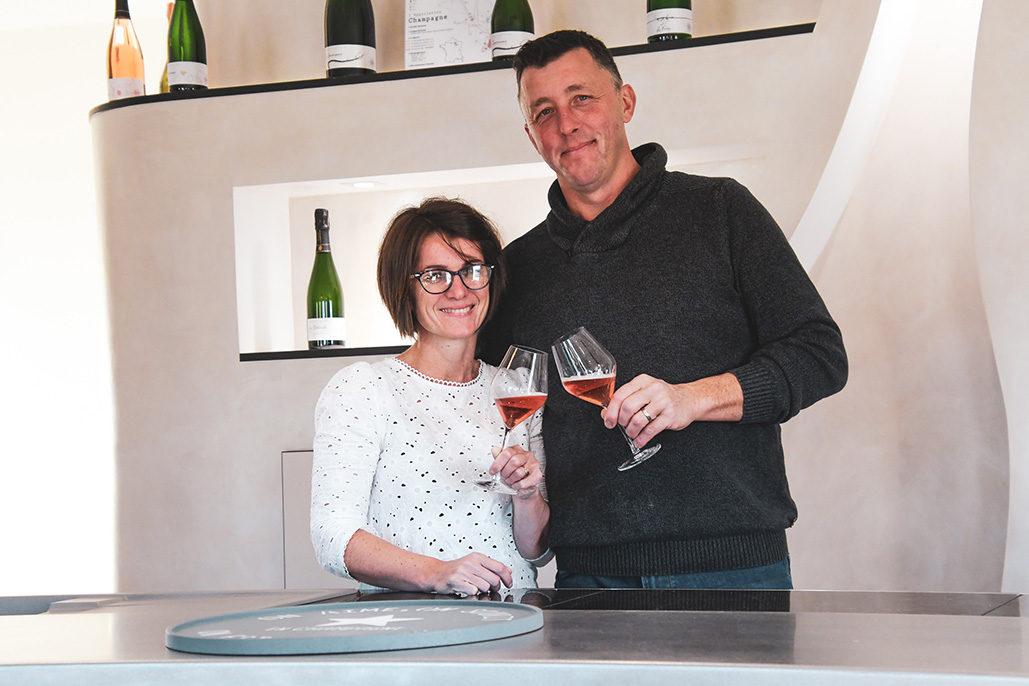 In our glasses, a winemaker's champagne
Récoltant Manipulant, what is it ? :-)
Winemaker from A to Z
From the vine to the flute
A terroir, that of Avirey Lingey
An experienced and passionate team
A cellar master